SY-HF010 Multi-language Portable 10.4" Fetal Monitor Fetal Maternal Monitor

Feature of F
etal Maternal Monitor
:
1. Folded 10.4 inches TFT LCD high-brightness screen;
2. 12-crystal waterproof pulse Doppler transducer (optional), providing wider beam area and more homogeneous signal, thus realizing better performance for beside monitors than conventional transducers;
3. Event Marker makes it easy to annotate perceived fetal movements (FM), or other events on the strip chart;
4. Fetal Movement Profile(FMP) detects and automatically records gross fetal body movements;
5. Heart rate offset mode makes it easy to visually distinguish between the heart rates of twins by allowing you to offset the secondary FHR + 30BPM;
6. Heartbeat Coincidence recognition provides visual and audible indication when it detects synchronous fetal or maternal heart-rate signals, indicating that you may be monitoring a duplicate signal;
7. Fetal heart rate alarm provides both audible and visual alerts if the heart rate is outside of the user-defined high/low range;
8. Easy-to-load Z-fold paper stacks itself neatly upon exiting the recorder, facilitating easy storage;
9. Internal Li-on battery power or AC power from external power supply;
10. Supporting TCP/IP or wireless connection to the central monitoring station;
11. NST Report (Fetus health report).

SY series four models for your choose
SY-HF010 Config A
Single FHR / TOCO/ MFM/ AFM
SY-HF010 Config B
Twin FHR / TOCO/ MFM/ AFM
SY-HF010 Config C
Single FHR / TOCO/ MFM/ AFM;
Maternal SPO2 / PR / NIBP
SY-HF010 Config D
Twin FHR / TOCO/ MFM/ AFM;
Maternal SPO2 / PR / NIBP
Picture of

F
etal Maternal Monitor
: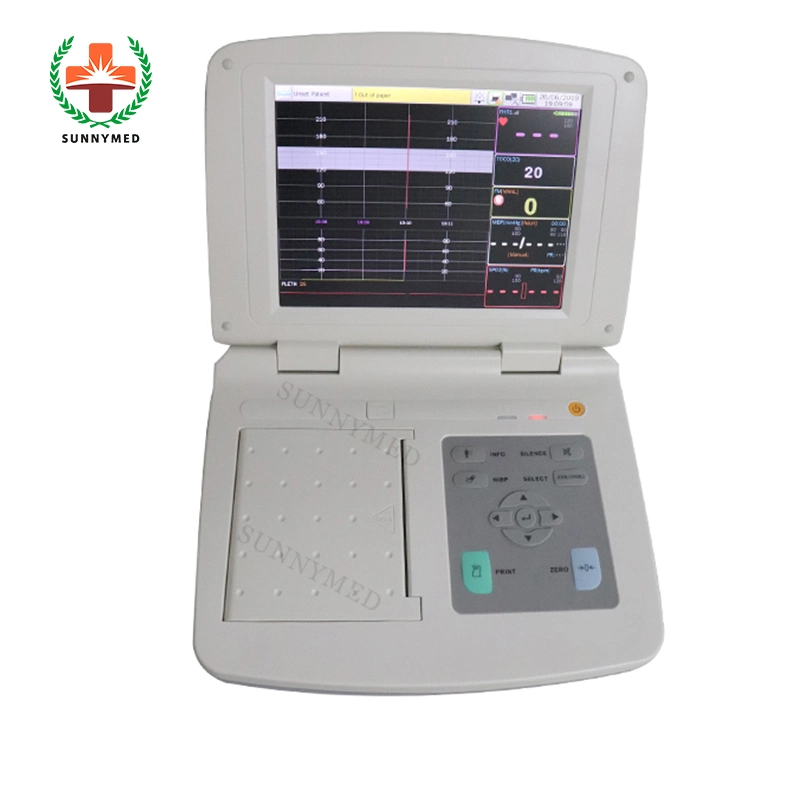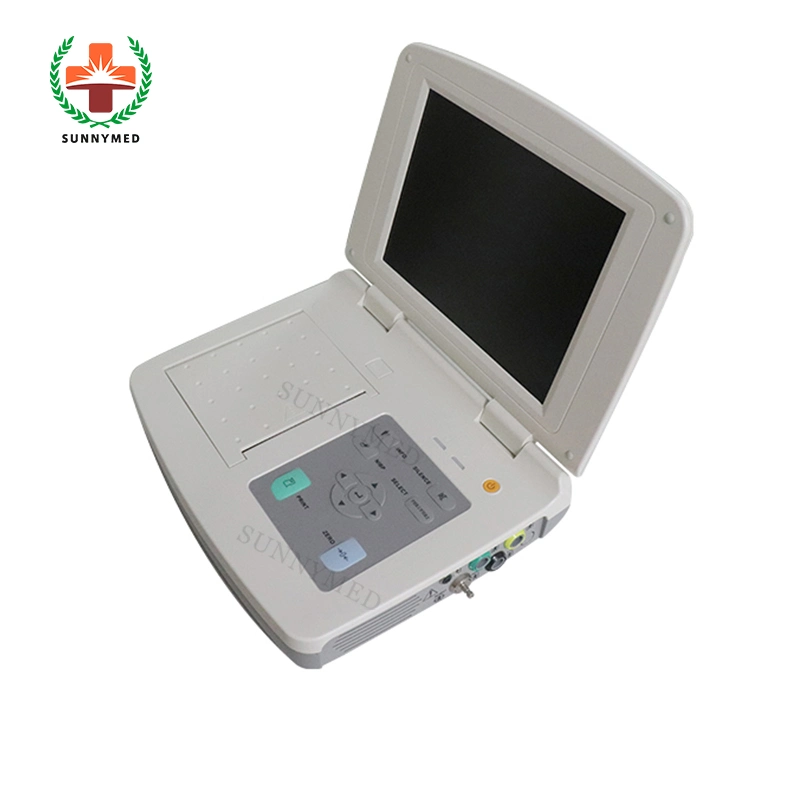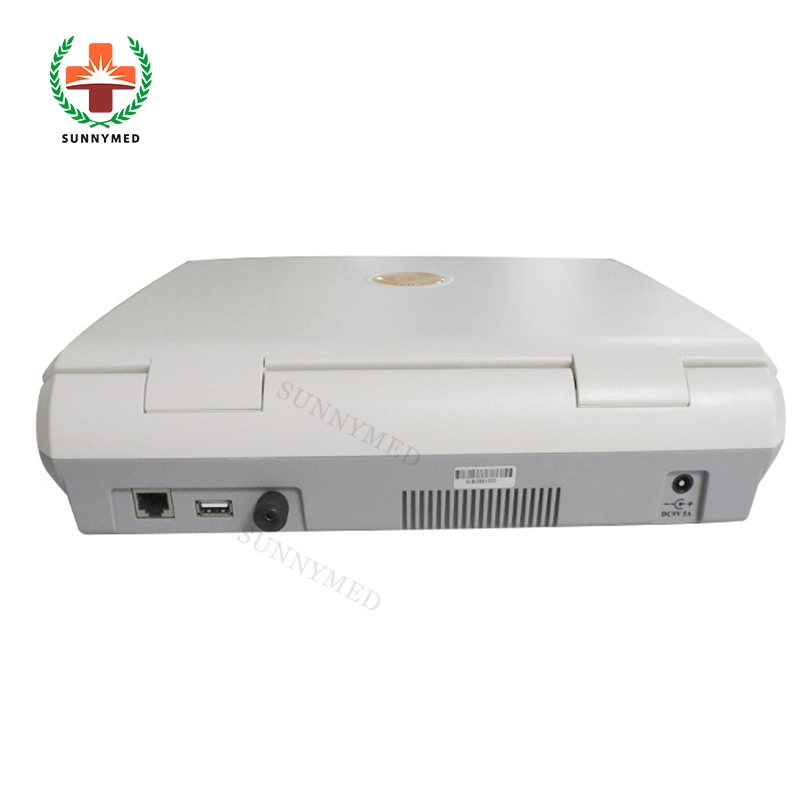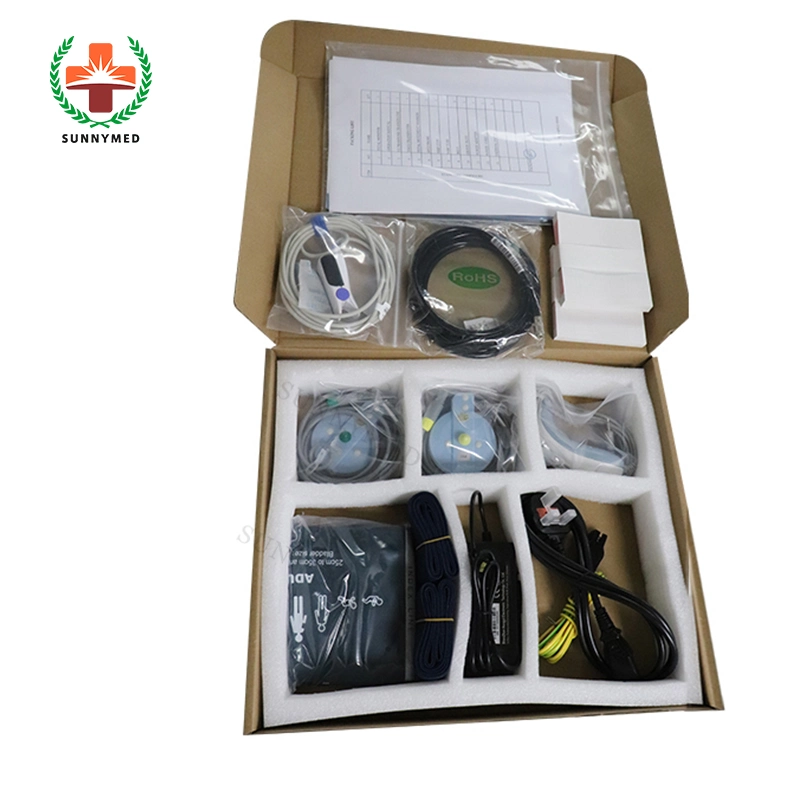 Main products: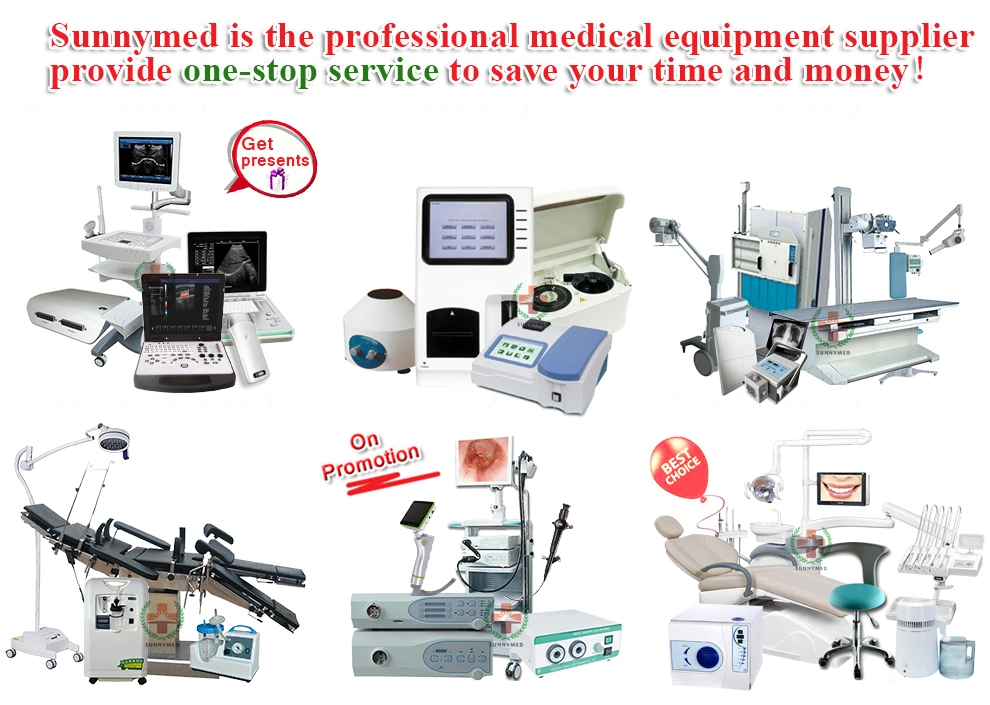 FAQ:
Q: How to purchase your products ?
A: You can contact with us and purchase from our company directly. Normal procedure is: offer, sign contract, payment and shipment.

Q: What's the warranty for the products ?
A: The free warranty is one year from the date of commissioning qualified. However, we will still provide good after-sales service after warranty period.

Q: Can we visit your factory ?
A: Of course, welcome to visit our factory if you come to China.

Q: How long is the validity of quotation ?
A: Generally, our price is valid within one month from the date of quotation. The
price will be adjusted appropriately as the price fluctuation of raw material in
the market.

Q: What's the production date after we confirm the order ?
A: This depends on the quantity. Normally, for the mass production, we need about
7-10 days to finish the production.