F9 Hospital Portable Ambulance ICU ECG Mulit-Parameter Maternal Patient Monitor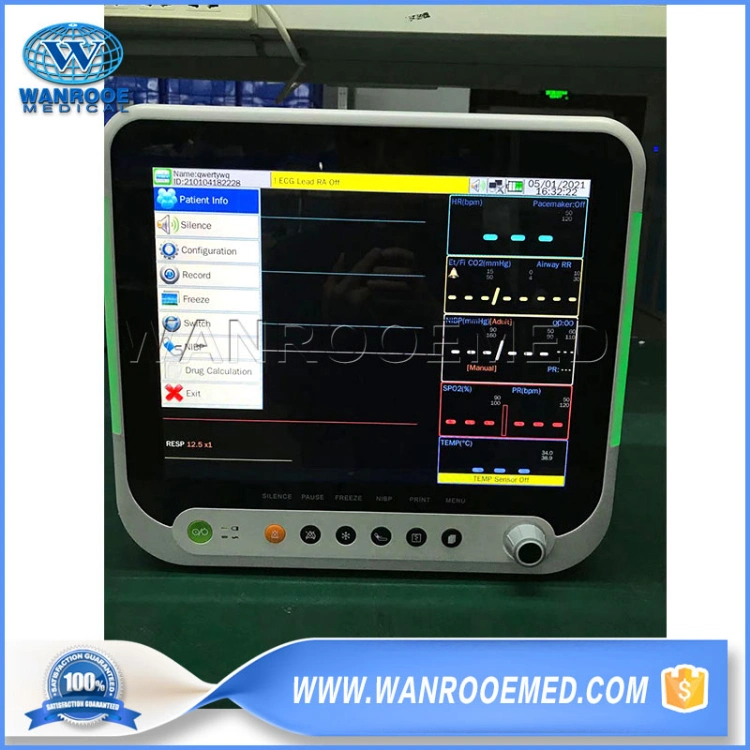 The F9 patient monitor is designed to match the pace and unique needs of adult, pediatric, and neonatal intensive care; anesthesia and peri-operative care; OR and cardiac care environments.
An optional USB Mouse/Keyboard control eases

navigation and data entry

.
An optional HDMI output eases observation from a long distance.
Features
Core
Newly advanced A9 main board with Linux OS, calculating speed is 4 times faster than traditional products
Support
storage
of 2160 hours trend table and graph review, 2 hours waveform review, 2000 groups NIBP review and 2000 alarm events review
Body
15 inch
high-brightness TFT
LED
Support display
9~13 waveforms
Support
7 channel
ECG waveform display simultaneously
Printer
Built-in high-speed 50mm thermal printer
(Brand: SEIKO, Japan)
Central System
Optional
Build-in wireless network module,
supporting wired or wireless connection to the central monitoring station.
Optional Support HL7 (Health Level Seven)
Alarm
Double high light alarm light bar.
Three-level acousto-optic alarm
Support alarm pause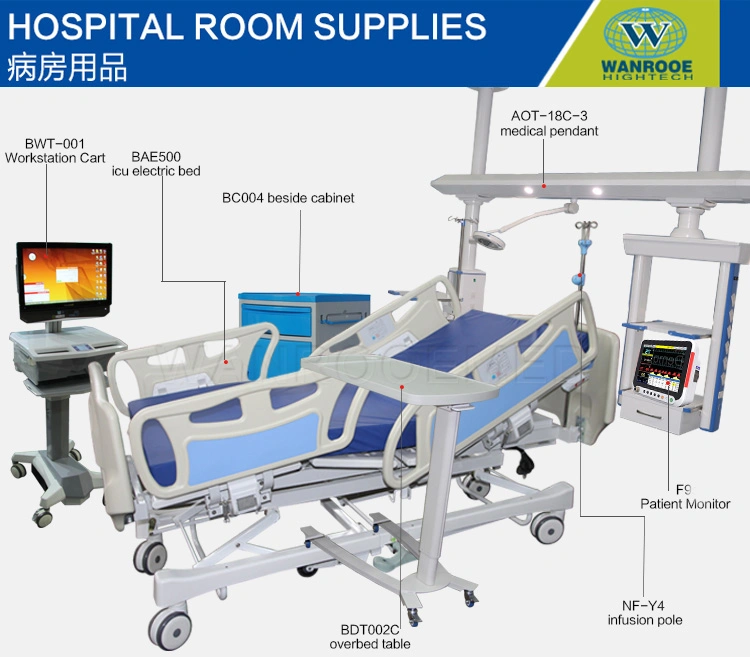 Standard Config.

15 inch LED, 3/5 Lead ECG, NIBP, SpO2, Pulse Rate, Temperature, Respiration

Optional Config.
1/2 IBP, 2-Temperature, Nellcor SpO2, Masimo SpO2, 12-Lead ECG
EtCO2 (Mainstream/Sidestream/Microstream),
Anesthesia Depth Monitoring (CSM module),
Multi-gas (AG) Monitoring
Optional Accessories:
Printer, USB Mouse/Computer Keyboard Input Function,
Central Monitoring Station,
Neo/Ped Accessories,
HDMI Output, Wall-mounting, Trolley,
Remark:
1) User can NOT choose USB mouse function and WIFI at the same time.

Company Information: