Wireless Vital Sign Monitoring System Vital Signs Patient Monitor
Description:
CNME010105 patient monitor can be applied to outpatient, emergency and general wards. As a spot check monitor and bed side monitor, it integrates NIBP, SpO2, ECG, Ear Temp. It is simple, tasteful, compact and lightweight, a perfect combination of technology and aesthetics.
A premium experience that you need: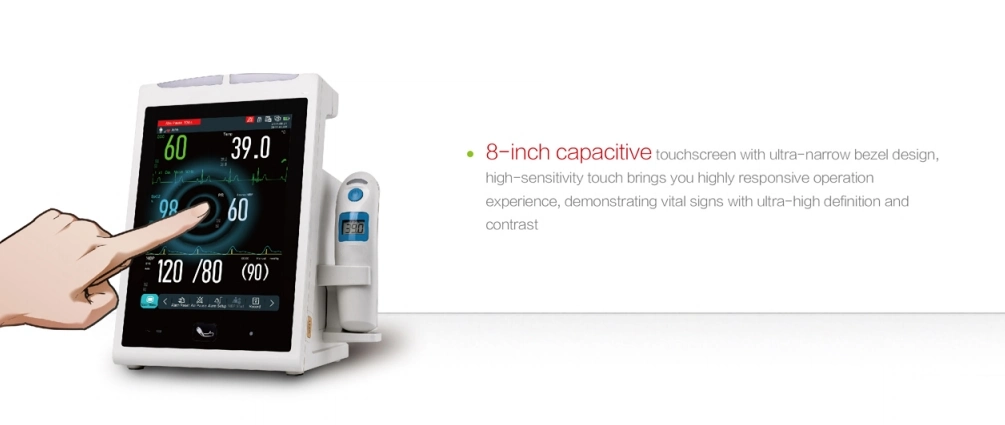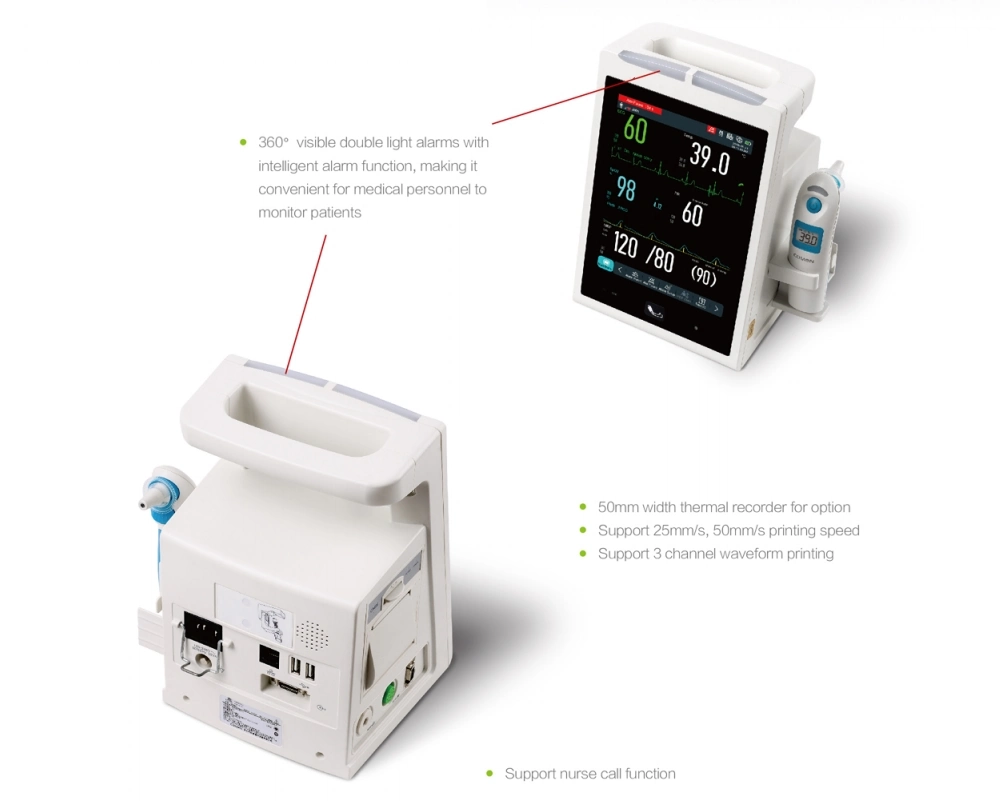 Information Management System:
Support HL7 protocol, which can be seamlessly connected with hospital information system to realize information interconnection
The central monitoring system can be connected via wired/wireless mode to achieve centralized patient management, and thus streamline the workload of medical staff. Provide a comprehensive networking solution that allows you to access patient information and improve work efficiency anytime and anywhere
Patient Management System:
All-encompassing patient information management system where users can query, review, delete and transfer medical records
Alarm management system:
Alarms settings of all the parameters are integrated on one menu, and the alarm thresholds of all parameters can be set jointly, simplifying the work of medical personnel
Practical dual mode, switch smoothly:
Spot Check Mode:
Can be applied to the outpatient and emergency wards for quick measurement of physiological parameters. The modified early warning score (MEWS) system can be used as a reference for patient diagnosis and disposition, making it simple and effective.
Monitoring Mode:
Can be used as a bedside monitor in general wards to monitor the patient's physiological parameters (blood pressure, blood oxygen, ECG, etc.) in real time.
Quick-ECG Measurement System: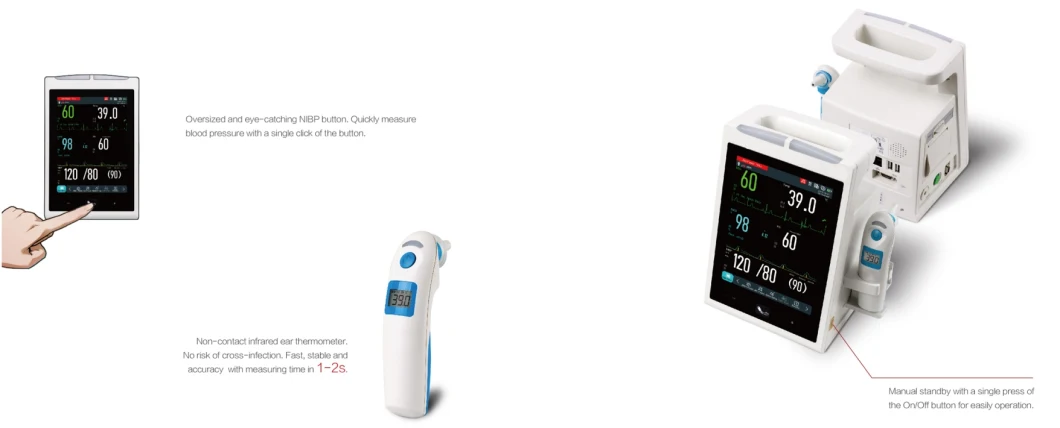 Vital Signs Patient Monitor

Picture: