BERRY AM6100 Veterinary Monitor 6-vital Signs
Product Description

AM6100 is 6 vital sign veterinary monitor, for cat and dogs like.
Monitoring 6 vital signs: spo2, PR, NIBP, ECG, Resp, Temp.
Free App can be download at google play for Android pad and android phone, named: Pet Monitor.
Support Bluetooth BLE 4.0 & 3.0, And the data is transmit from device to App via Bluetooth/serial port. Can active the device via physical button or on App.
Small, lightweight, it is simple to operate and easy to carry.
Rechargeable Lithium-ion Battery support continuously working 12 hours.
Used at home and in hospitals, it can be freely combined with other medical devices, which can greatly improve the level and function of primary medical products and provide excellent platform for the improvement of pet treatment and management level.
Detailed Images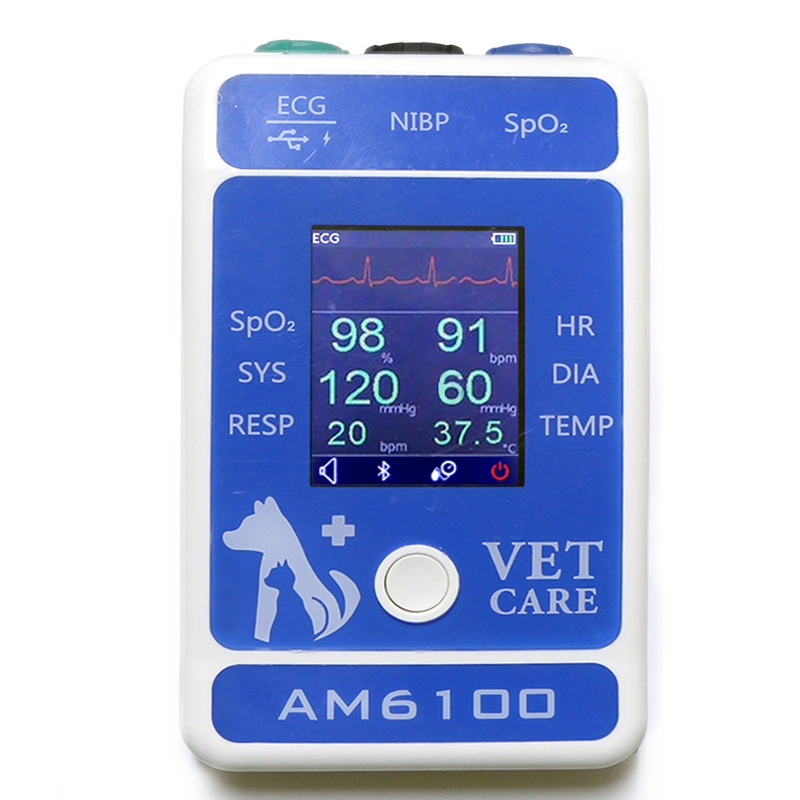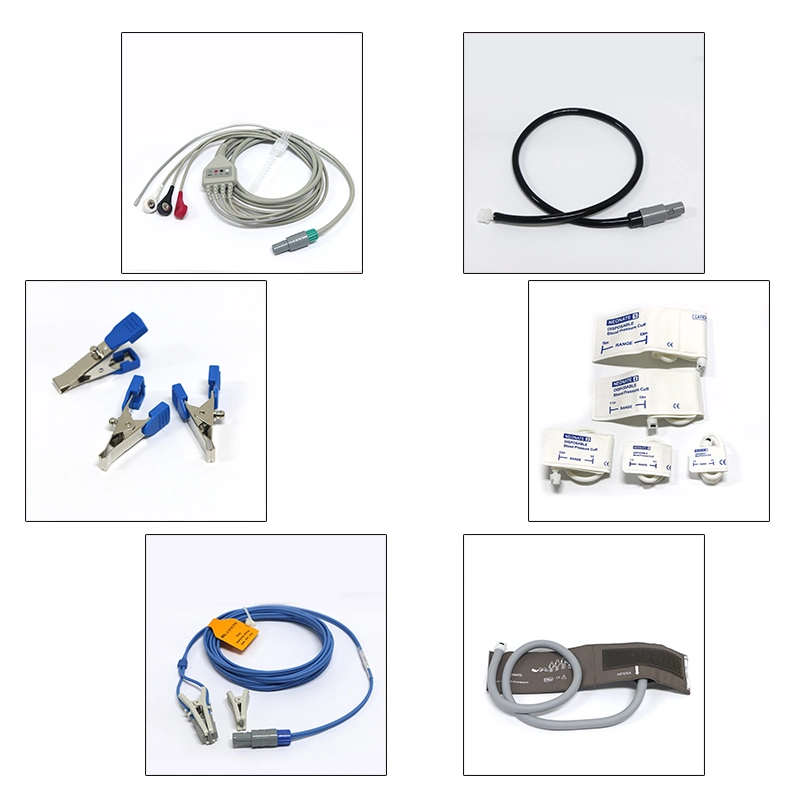 Specification
SpO2
Detection scope: 35%-100%
Accuracy: ±2% 80%-100%
±3% 70%-79%
Heart rate
Scope: 15bpm to 300bpm
Accuracy: ±1bpm
NIBP
Detection scope:
Systolic blood pressure: 4kPa-34kPa(30-255mmHg)
Diastolic pressure: 2kPa-29.3kPa(15-220mmHg)
Mean pressure: 2.7kPa-31.3kPa(20-235mmHg)
Detection accuracy: Static pressure:±4mmHg
ECG
Waveform: Lead I
Band width 0.05Hz-100Hz(3dB) diagnose mode
1-40Hz monitor mode
0.1-25Hz operation mode
Resp
/
NIBP
Type: Vascular/surface temperature
Scope: 20ºC-50ºC
Accuracy: ±0.2ºC
Bluetooth
Support both Bluetooth 3.0 and BLE 4.0
Built-in-Battery
3.7V,1800mAh lithium-ion battery
Service life
3 years
Size
145mm*85mm*37mm
Weight
240g
Display
145mm*85mm*37mm
Key
Power on and perform functions
APP Quick Guide

PET MONITOR
1.Search "Pet Monitor" or "Berry Monitor for pad"app on the Google play. And Register an account
2.Launch SpO2/NIBP/ECG/TEMP
3. Display the results on the screen.

Clinic Use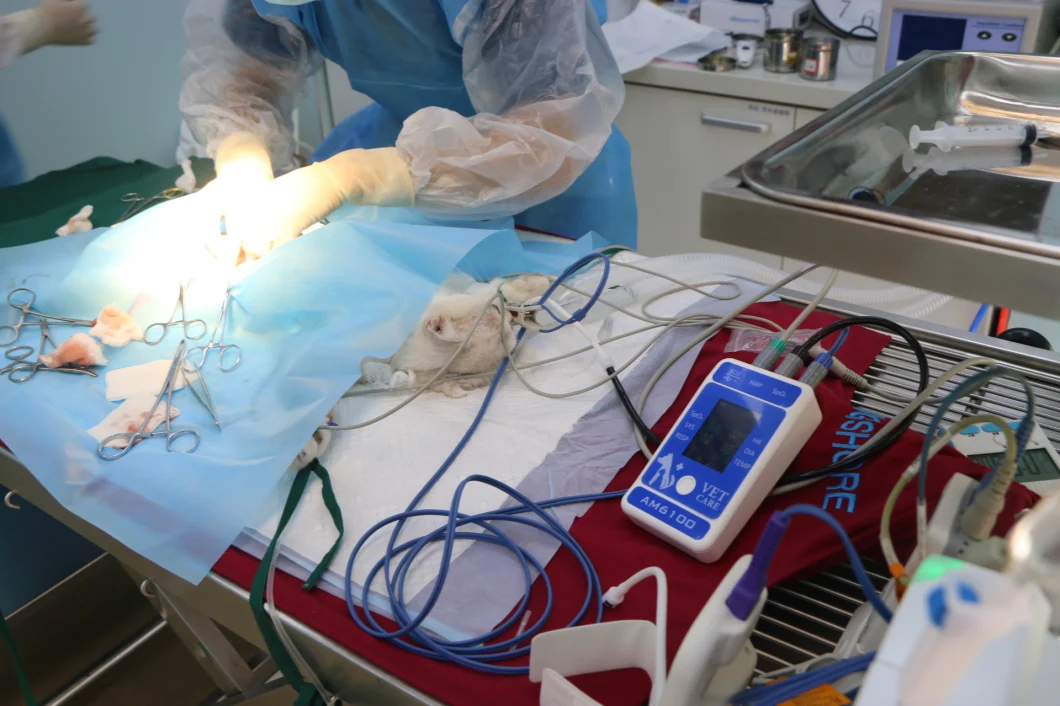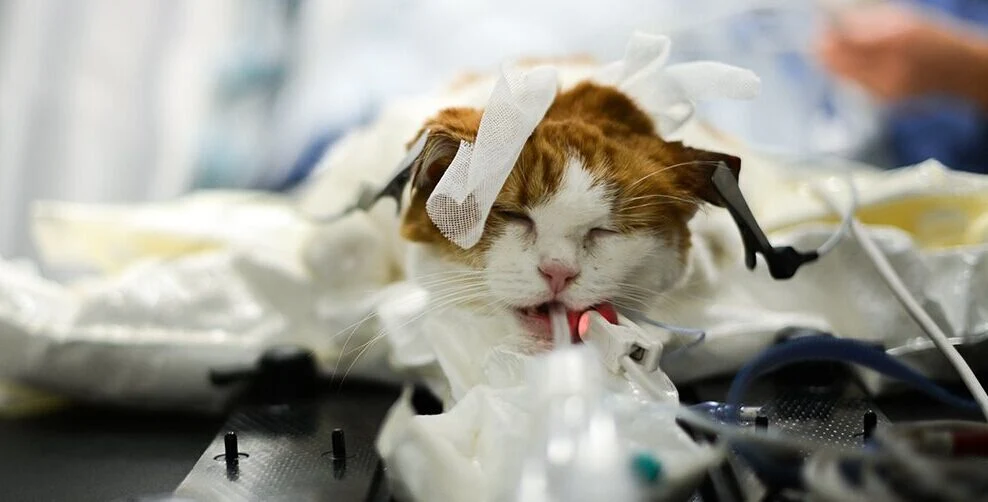 Packing & Delivery
1 SET into 1 Black Carry Case, G.W: 1.5KG/Set 28*19*16CM
5 sets into 1 exporting Carton, G.W.: 6.0KG 46*26*21CM
10 sets into 1 exporting Carton, G.W.: 11KG 53*47*21CM
20 sets into 1 exporting Carton, G.W.: 22KG 47*44*43CM
Delivery Time: 15 days for 100 units for reference.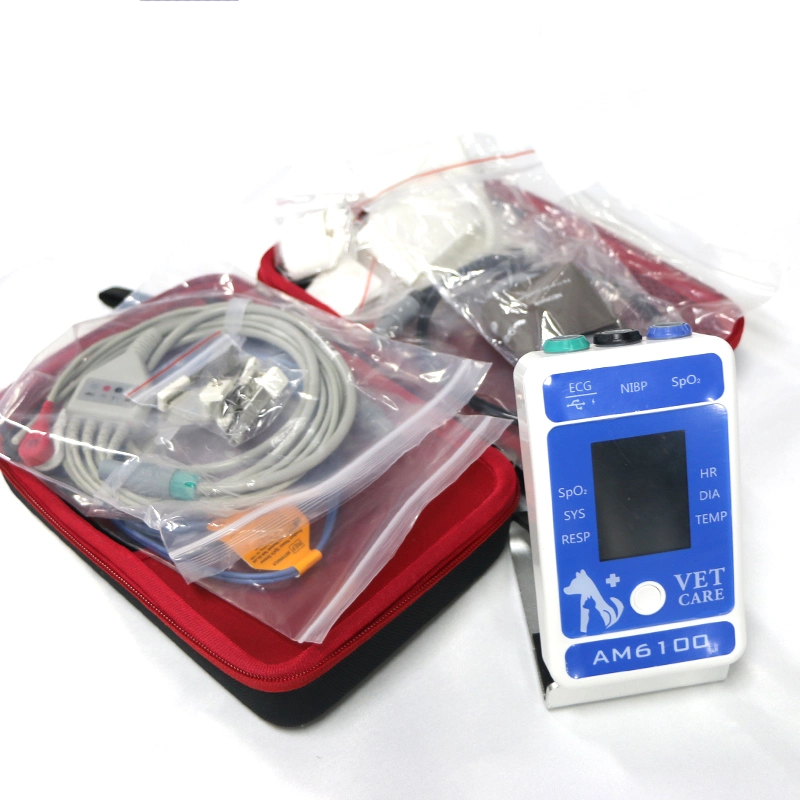 About Berry






Workshop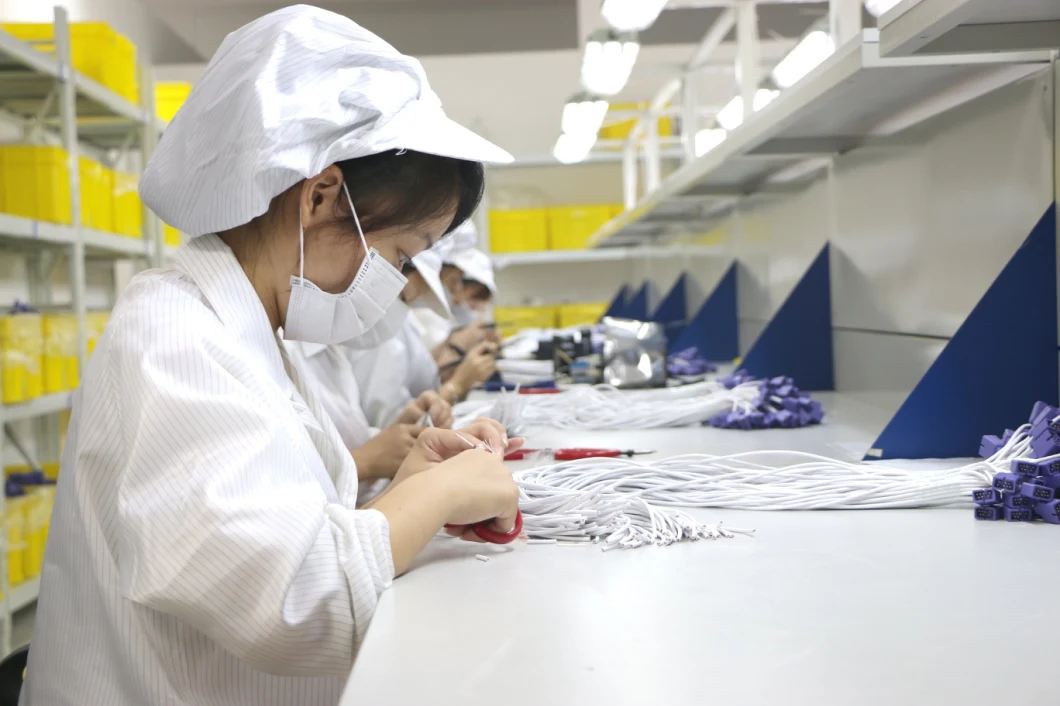 Quality Control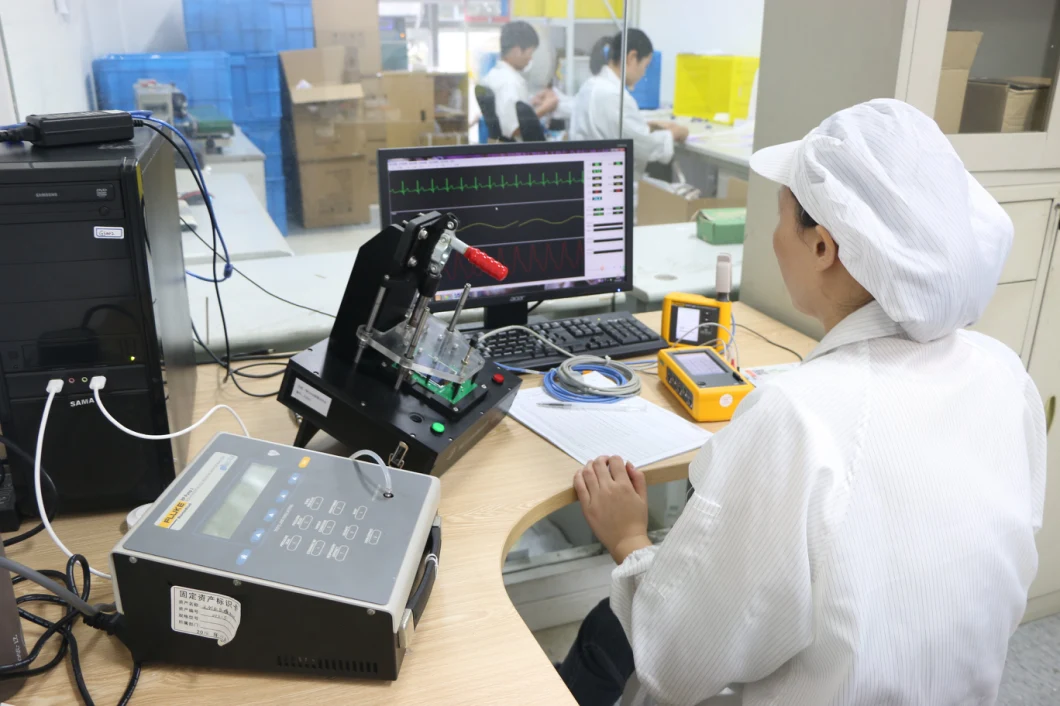 Medical Expo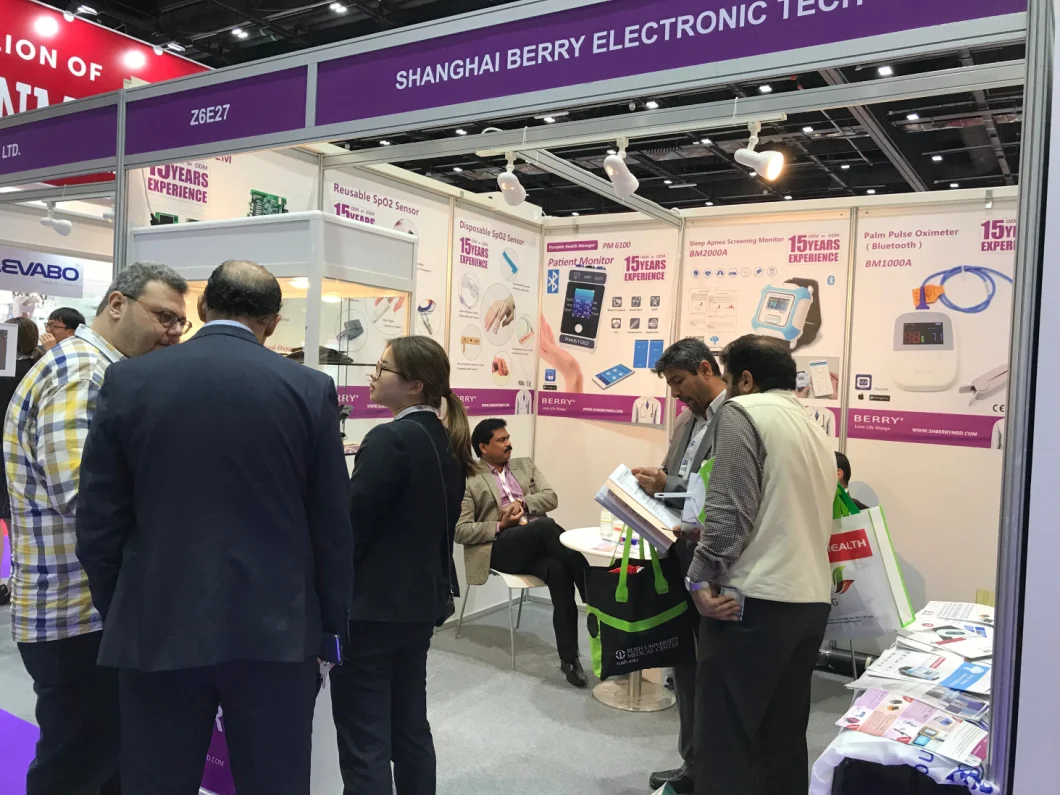 CONTACT US

Shanghai Berry Electronic Tech Co.,Ltd
Unit 104, 1 Floor, 7th Building, No.1188 Lianhang Road, Minhang District, Shanghai, China, 201112


web: http://berrymedical.en.made-in-china.com