Ce Approved 10 Inches Portable Medical Hospital Fetal Monitor Ultrasound Machine
-------YJ-U308 Medical Device High-Resolution
Applications:
Diagnosis of liver, gallbladder, kidney, spleen, pancreas, heart, thyroid gland, breast, uterus, bladder, ovary, etc.
Clinical examination and diagnosis of abdomen and department of obstetrics and gynecology in the hospitals of county, rural-town and town.
Supervising stations of Planned Parenthood in the city, county, rural-town and town to be suitable for the examinations of early pregnancy, contraceptive ring, the perinatal period of pregnant woman, etc.
Specification
s:
Display Mode: B, B/B, 4B, B+M, M.
Magnification: ×0.8, ×1.0, ×1.2, ×1.5, ×1.8, ×2.0.
Scanning depth: ≥ 170mm
Lateral resolution: ≤ 2mm (depth≤80mm), ≤ 3mm (80"depth≤130mm)
Longitudinal resolution: ≤ 1mm (depth≤80mm), ≤ 2mm (80"depth≤130mm)
Blind: ≤ 5mm
Geometric position accuracy: lateral ≤ 15%
Longitudinal: ≤10%
Dynamic range: 0~120dB adjustable.
Monitor: 10.4 inches high-resolution.
Greyscale: 256.
Measuring function: Distance, perimeter, area, volume, ellipse measurement, heart rate, gestational weeks (BPD, GS, CRL, FL, HL, etc), expected date of confinement and so on.
Annotation: hospital name, patient's name, gender and age, full-screen character annotation, real-time clock display.
Body marks 64.
Puncture guide: displayed under B mode.
Gain control: 8 segments TGC and full gain can be adjusted respectively.
Image reverse: left/right, black/white, up/down.
Cine loop: 256.
Permanent storage: 128.
Image display: continuous playback, pieces of view Video
Output: SVGA, PAL, video recorder and Image workstation, etc.
USB output
Machine size(mm): 300(L)×245(W)×60(H)
Power: AC 220V±22V 50Hz
Input power: ≤ 300VA
Continuous work hours: ≥ 8h
Standard Configuration

Scanner Body

1pc

3.5Mhz Convex Probe

1pc

Charger with a set of wires

1set

Bole of USG gel

1pc

Wrap Bag

1pc

User Manual

1pc

Transportation Case

1pc

Optional

5.0MHz Micro-convex Probe

6.5MHz Transvaginal Probe

7.5MHz Linear Probe

Video Printer
The Products Catalogue
| | | | |
| --- | --- | --- | --- |
| ICU Equipment | Lab equipment | Medical image | Medical Cold Chain |
| anesthesia machine | Biochemistry Analyzer | Ultrasound system | BBR |
| Medical ventilator | Hematology analyzer | X-ray | Deep freezer |
Delivery
: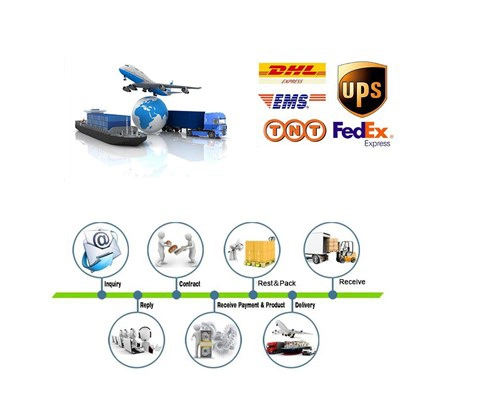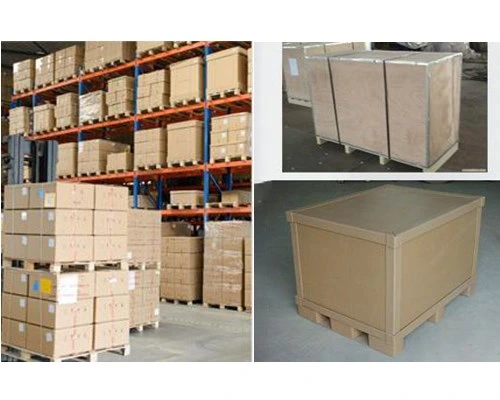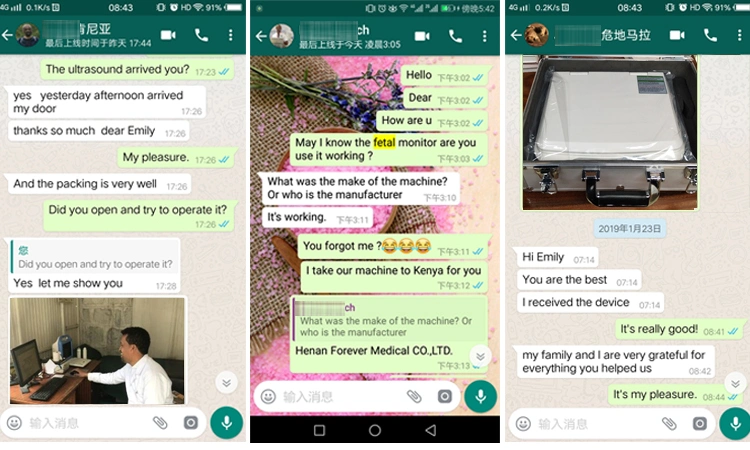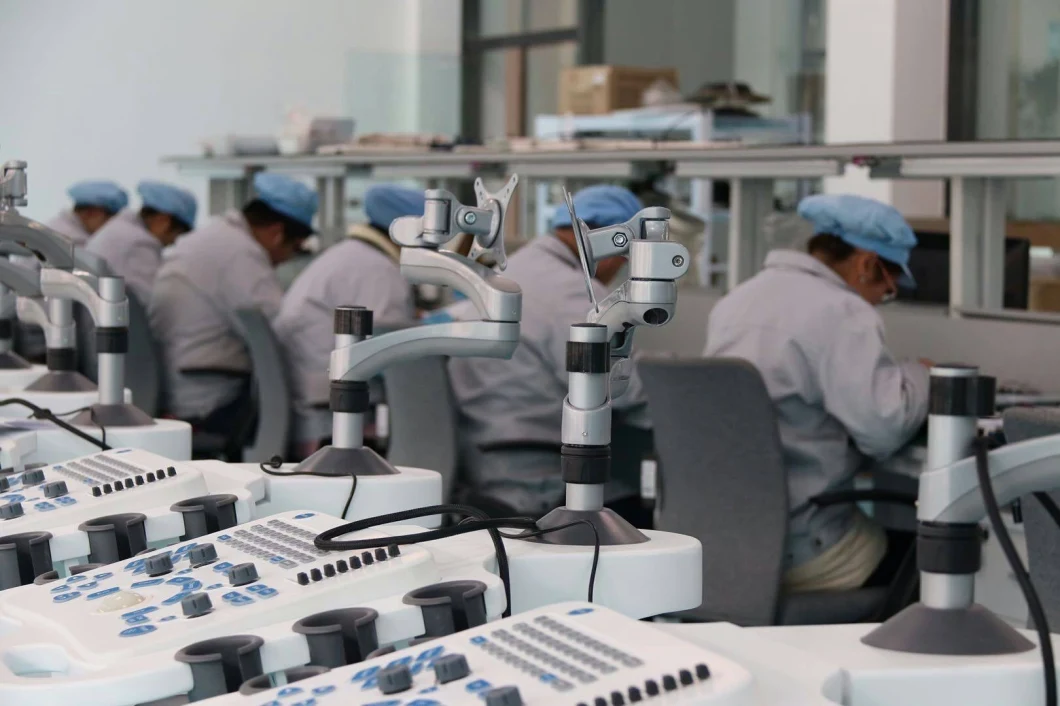 Our company

Forever Medical supplies different kinds of products. High quality and favorable price. We're pleased to get your Inquiry and we will come back to as soon as possible. We stick to the principle of "quality first, service first, continuous improvement and innovation to meet the customers" for the management and "zero defect, zero complaints" as the quality objective. To perfect our service, we provide the products with good quality at a reasonable price.

Forever Medical is a group company in China. The mission is to supply a solution for Safety and Application for human health as we have always done during the past. For this mission, Forever Medical has integrated different production teams with sales teams for supplying Variety Clinical Equipment, Dental Equipment, Film Image Equipment, and First Aid Products...

And we also supply OEM service according to you.

International Sales team of Henan Forever Medical Co., Ltd was invested in the year 2016, but our domestic team has been found for 25 years and have been achieved a good performance; For settling the increasing demand for productivity, international sales and logistics for our group. And we will invite third-party certification SGS to come to certify it and got the certificate in May 2017.
Our Consumers
Most of our consumers are from African like Ghanaian, Nigeria, South Africa, etc. We also have consumers from Europe and other places, like Ireland, the USA, Canada, Mexico, French, Brazil, etc.
Contact me if you have the need:

Shawn

Dept. Manager

Website: forevermed.en.made-in-china.com / forevermed.en.made-in-china.com

Room 806, Floor 8, Wanda Center, Jinshui District, Zhengzhou, Henan, China