CE Approved 12 Inch Portable Multiparameter Patient Monitor Vital Signs Monitor for Ambulance Operation Ward
CHO-M61B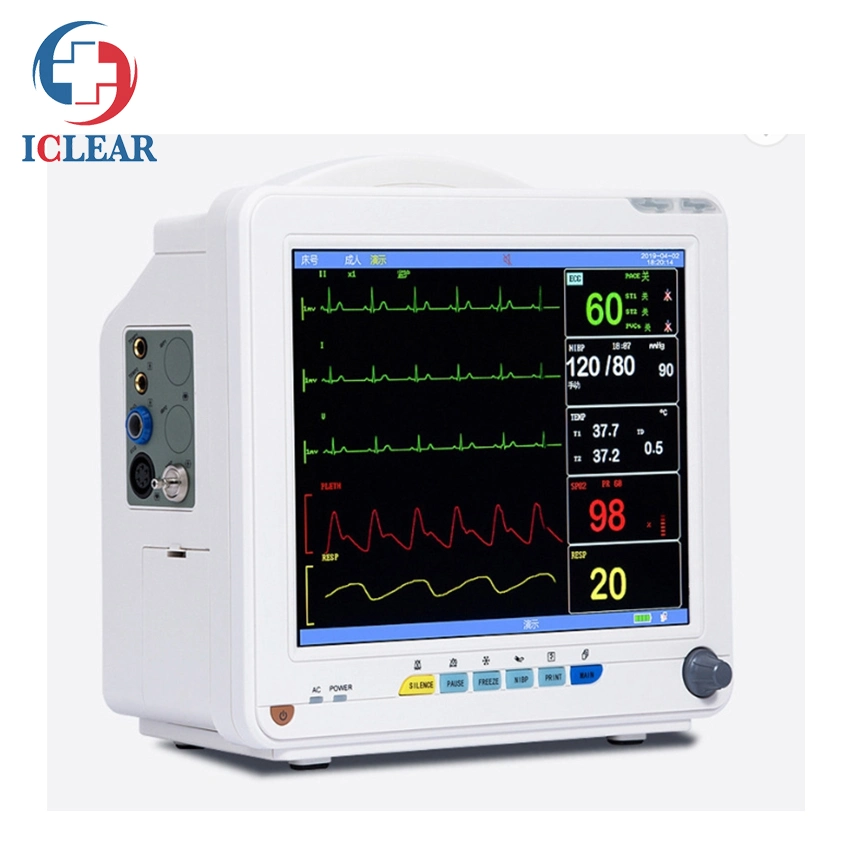 1. Use for checking patient's heart rate/pulse rate, NIBP, IBP, respiration, ECG, temperature, SPO2 and other parameters.

2. 7" narrow screen TFT true color high definition LCD, Small volume, light weight

3. Real time display the waveform of ECG, SPO2, RESP, Meanwhile, display the digital data of HR/PR, Dual TEMP, RESP, SP02, NIBP, etc, ETCO2 is optional

4. Three monitoring mode: Monitor, Operation, Diagnosis
5. Blood pressure measurement has three modes: Manual, Cycle, and Fast measurement
6. Freezing the interface and Storage the imagen
7. Display the latest 400 NIBP data
8. Store 96 hours trend chart
9. Sound & light alarm system
10. AC-DC power
11. Li battery, working time is more than 4 hours
12. Two modes for choice: LCD type & LED type
13. USB data storage and export
14. SIM card signal transmission.

AC 110~230V±10% 50/60Hz±2%

R,L,F,N,C,

Lead mode:A.B.C. aVR,aVL,aVF,V;

Diagnosis mode,monitoring mode,operation mode

0~301bpm,upper and lower limit can be adjusted continuously
Related Recommends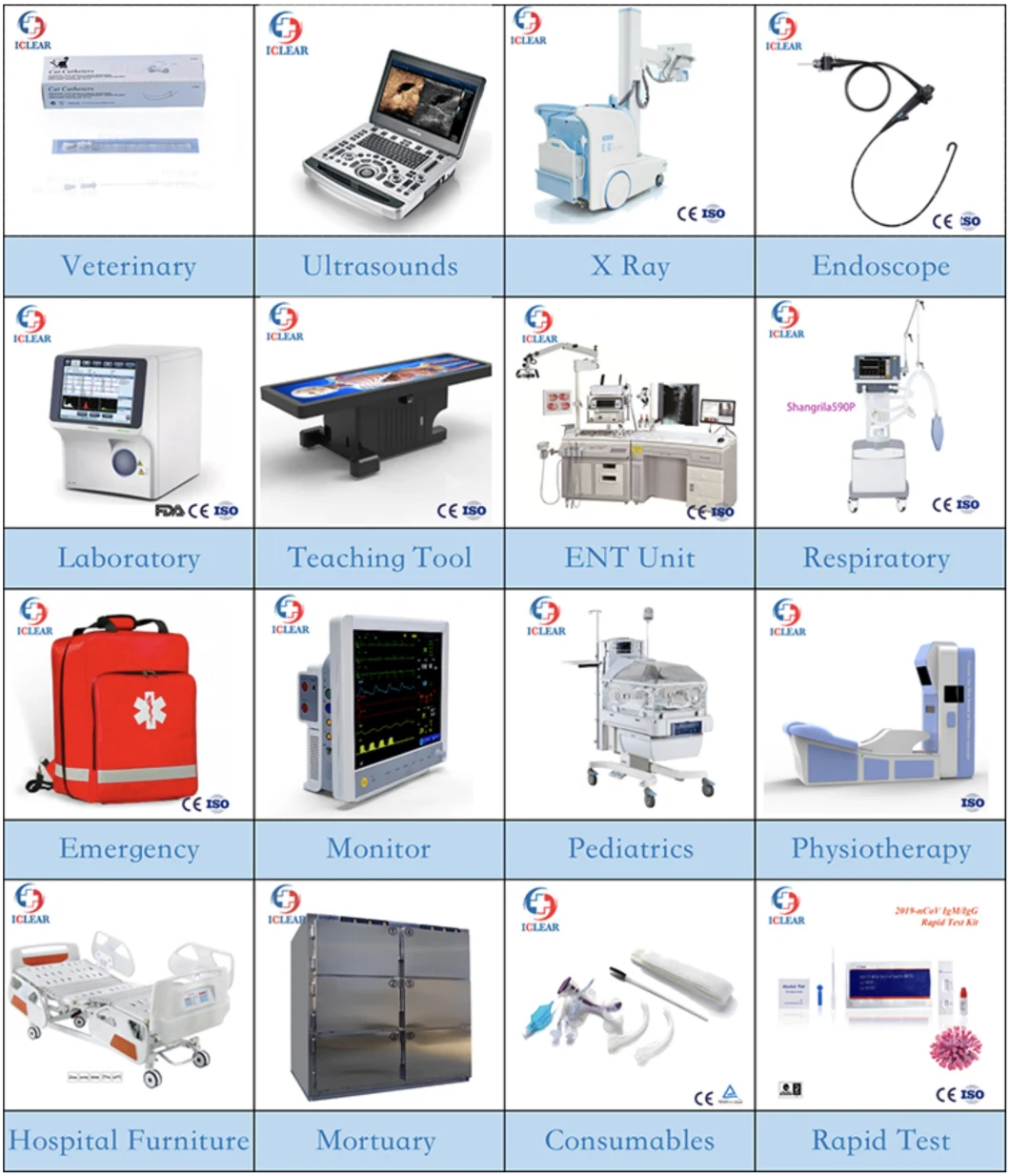 Company Information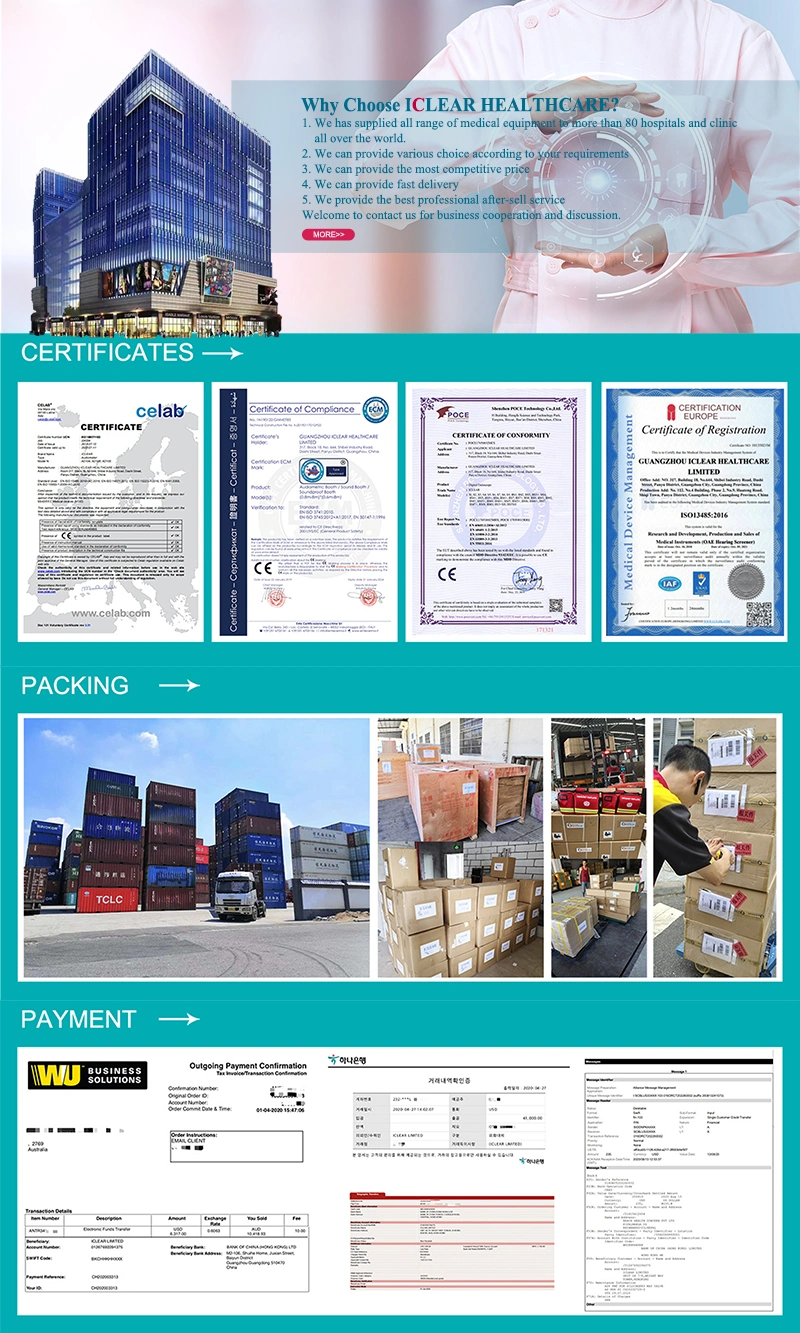 > if the machine broke after a period of use, can I return it back and get a refund?
iClear HealthCare has a secure procedure to do the product return and repair, please check our service
policy for more information.
> I have NO experience buying medical stuff in China. Is the quality good?
There are multiple options in China for medical equipment, iClear HealthCare aims to provide high-quality products at a competitive price.
> How long will it take to reach me after the payment?
By Express, it takes 5-7 working days to arrive;
By Air, 3-4 days to the international airport;
By Sea, around 25-55 days to the seaport.
>> Can you help set up a clinic or provide complete equipment for hospital projects?
We have a series of complete solutions for clinics and hospital equipment setup. iClear HealthCare has
helped set up several clinics and 2 hospitals in East Asia, African, and Saudi and supply all the medical
equipment. These projects have saved a lot of time, money, and energy for our customers.
Contact Us